বদিউল আলম মজুমদার
Dr. Badiul Alam Majumdar joined The Hunger Project as Country Director in Bangladesh in 1993 and was named a Vice President in 2003. He is the founder-Secretary of Shujan (Citizens for Good Governance), a civil society organization. Dr. Majumdar was born in February 1946 in Comilla, Bangladesh. He received his Bachelor of Commerce with Honors (1967) and Master of Commerce (1968) from Dhaka University. From 1970-71, he took his first trip to study in the U.S. on a Graduate Fellowship for International Understanding, sponsored by the Rotary Foundation, at Claremont Graduate School. He earned a Master of Business Economics (M.B.E.) from Claremont and then went on to earn his Doctor of Philosophy (Ph.D.) in Economics from Case Western Reserve University, USA. Dr. Majumdar was a Lecturer at Dhaka University in 1969-70. He also taught at Seattle University, Central Washington University and Washington State University during 1976-91. In addition, he worked for NASA and the Saudi Royal Family. He came back to Bangladesh in 1991, resigning a full professorship in America. He briefly served on the Board of Governors of BARD. He was a member of the Committee to Strengthen and Revitalize Local Governance, which was set up by the last Caretaker Government in Bangladesh. Dr. Majumdar has authored several books and published many articles in professional journals. He is also a popular newspaper columnist. Under Dr. Majumdar's leadership, THP-Bangladesh has established programs in all 64 districts of Bangladesh, has become the largest volunteer organization in the country, and is recognized as a leading voice for the rights of girl children.
স্থানীয়পর্যায় থেকেই করোনা প্রতিরোধ করতে হবে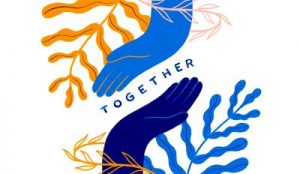 গত ১৬ এপ্রিল সরকার 'সংক্রামক রোগ (প্রতিরোধ, নিয়ন্ত্রণ ও নির্মূল) আইন, ২০১৮'-এর ১১(১) ধারার...