nmurshid
Navine Murshid is Assistant Professor of Political Science at Colgate University. She was a Visiting Scholar at Jawaharlal Nehru University's School of International Studies during the year 2012-2013. She is a member of Bangladesh Development Initiative (BDI), a US based non-partisan, non-profit organization promoting socio-economic development in Bangladesh. She is the author of The Politics of Refugees in South Asia: Identity, Resistance, Manipulation.
A Personal Reflection on the Rohingya Crisis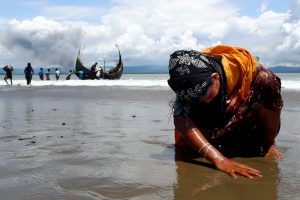 I have stopped trying to make sense of the horror that continues in the...